Get to know
About Us
and
What We Do
.
"Never let a client fail."
We live by this mantra and are committed to our customers' success from start to finish. We work tirelessly to do what's right for you. We aren't afraid to tell you we think you're wasting money even if it means less for us. The best relationships and products are created when everyone operates as a single unit with common goals. It's quite simple really – our success is measured by yours.
Don't worry. We do this all the time.
Building anything can be daunting. We do our best to remove the ambiguity and help you achieve your goals. Sometimes you know the outcomes you want but aren't sure how to get there. We can help. Below are some of the services and expertise we provide for our clients, and a little further down you can learn more about our process and what to expect when working on your next project with us.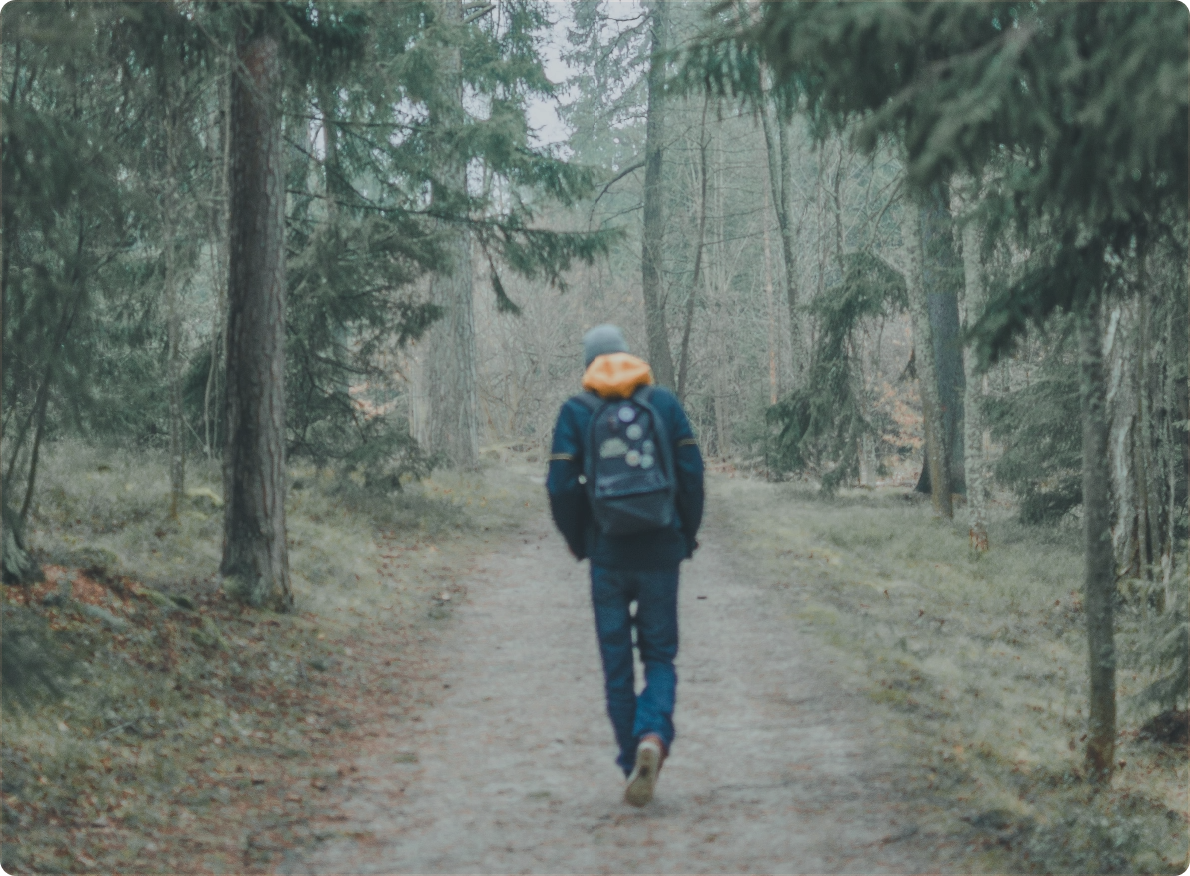 This is where we flex. Our engineering team carries a level of skill and experience that will allow for creative solutions to the most complex problems you may have. We stand out by offering BOTH excellent design and engineering in tandem, while our competitors offer one OR the other. We offer solutions to your complexities in a wide array of offerings, but here are just a few ways we can help…
Software Engineering
We utilize a mix of open-source and enterprise tools, constantly evolving with the needs of the market.
Data Visualization
Our engineers translate complex data sets into compelling interactive experiences.
System Architecture
We design solutions to enhance the value of cloud, on-premise, or hybrid systems with both today and tomorrow's needs in mind.
Application Integration
We enable multi-system functionality and reduce the need for duplicate data entry through custom application integrations.
While we are constantly expanding our expertise in the technologies we employ, here are a just a few that we utilize regularly: React Native, Android, iOS, WordPress, Drupal, PHP, Filevine, SharePoint, Sitecore, .NET Framework, Adobe, dotCMS, Microsoft Azure, Amazon Web Services, Salesforce, Zapier, Workato, Mapbox, Node.js, React, HTML 5, Sass, Redux, AngularJS, CSS 3 and more…
What your users view and how they interact with your digital real estate carries more weight than you might think. Partnering cutting-edge technology with intuitive and engaging design sets the stage for users that will keep coming back and will do your marketing for you. To customize the experience to your users, we focus on three focal points…
Content Strategy
Regardless of design, platform, or technology, we establish a thorough, content-first plan.
User Research
Whether we're interviewing users or analyzing data, we uncover actionable insights early and often.
UX/UI Design
We design user-center experiences that make complex systems elegant, simple, and compelling.
We take a wholistic approach to assisting our clients in finding the most efficient and effective strategy to accomplish their goals. This may include anything from a full design rebrand to a complex custom automation. Our goal is a sustainable solution. To accomplish that, we focus on three primary strategic points…
Digital Strategy
We support businesses by anticipating and planning for evolving customer expectations and technologies.
DevOps
We leverage branching strategies that enable multiple concurrent development streams as well as deployment automation for shorter development cycles, allowing product teams to work efficiently and reduce deployment risk.
IT Strategy
As fractional CIO/CTO, Fuel Digital's recommendations are based in reality. Through our delivery experience and the future state vision, we design solutions that can be delivered.
Every project has unique needs. Our project managers are highly experienced and adaptive to any project, due to the nature of our work. We become experts on our clients needs and industries and offer that expertise and function as project managers in an external capacity, if that role is needed.
Project Management
We use industry-proven, time-tested project management tools and techniques, utilizing PMI (Project Management Institute) frameworks and tools to deliver projects.
CSM & PMP Certified
Our project managers hold PMP and CSM certifications and are skilled at managing internal, client, and hybrid teams in an agile fashion, tailored to your needs.
Product, Account & Client Relations
Our skill set covers everything from account and product management to client relations that we can adjust to suit your specific needs.
A Deeper Look Into Our Process
Get a glimpse into our process and how we've solutioned some of the most complex digital problems for our clients.
Introductions
Whether it's building a new website, an app you're finally ready to make into a reality, or an interactive experience for a conference or trade show… You've got ideas! You're ready to take the first step and you need some help to do that. What does "that" even look like and what is a "full service digital services company"? Well… we are, and we can help.
Project Management
MAKING YOUR PROJECT HAPPEN
Strategy is of little value without execution. The best ideas and strategies are worthless until they're brought to life. At Fuel, we understand that execution is as important as strategic thinking. We have developed an approach and a team culture that ensures successful execution of our projects, and project management is not an add-on for us… it's integral to how we work.
Ideation
BRAINSTORMING THE BIG PICTURE
This is where we walk with you through your conceptual business or digital experience. This step is very important in the earliest stages of a project.
We can help you with crucial assessments and analysis, what associated costs there are, and provide consultation and supporting material for gaining funding assistance needed to bring your concept to life. Basically, we can give you guidance with how much your idea might cost, who your competitors are and the challenges they'll present, and how you can raise money to fund your goals and get started. We have a few decades of consultancy experience under our belts, which gives us a deep understanding of how businesses work and succeed. We want you to succeed.
Discovery
LEARNING YOUR CHALLENGES & OPPORTUNITIES
This is a crucial step for a successful project. You want to have some context of what you're going to do and what you need, before you set off. How long will it take and how much will it cost? What aspects of the project are most important and who will be managing each part? It gets us all on the same page and give us the ability to successfully build exactly what you need in the most efficient manner.
This is where we learn more about the specifics of your project. We'll discover more about each aspect and how they will inform the work we do.
Define & Design
BUILDING THE DEVELOPMENT BLUEPRINT
This is the planning phase, where we create the blueprint for the entire project. We offer something unique in this phase, that you don't see often… We employ a simultaneous planning strategy between our design and development teams. This ensures that input from out development team is incorporated in every aspect of the design process. The reason why this is important is because it paves the way for successful and efficient builds from realistic designs that can actually be built. Many creative agencies will present you with a beautiful site concept, only to find that the functionality hasn't been thought through and the whole project has to go back to the drawing board. With our unique strategy, we ensure beautiful designs with a thoughtful approach to functionality, so that we never have to go back to the drawing board, once development starts.
Development
BUILDING YOUR PROJECT
Feature by feature, page by page, the developers will begin to flesh out the project and you will begin to see pieces of it come to life.
While we build your project, we take it for test rides… This begins by setting up a development environment, as sandbox where our developers can test and visualize everything they build.
Development is essential to every part of the process because the work they do provides the building blocks of the entire project. They know what can and can't be done… Although, there's not much they can't do.
Deployment
TESTING & LAUNCHING YOUR PROJECT
Now that we've built it, we'll release it into a closed (private) environment and take it through its paces. We'll try to break it in testing and push its limits. Then we will audit, test and fix the kinks before we ever even send it over to you for review. We will use any number of avenues to make sure your experience works optimally for your needs and your users. Then we'll do some UAT (User Acceptance Testing) as well as some training for you and your team. This is the fun part! You get to take the project out for a spin and test it yourself! Once it's well tested, we'll launch your experience into the world.
Maintenance & Future Planning
ONGOING NEEDS & FUTURE FEATURE BUILDS
If you need further help building out of some exciting new features, or maintaining your new site… perhaps you have some monthly support needs. We've got you covered. We have engaged in ongoing development and site/app maintenance with many of our clients. We'd love to keep the conversation going and continue to work with you. If you have a need, we're here to help. Just let us know. We can offer the full breadth of varying skillsets needed to be available when you need them. This allows you to keep your internal team lean and focused on strategic things that will move your business forward.
Next Steps
We hope this has been helpful in understanding about our process here at Fuel Digital. It may seem like a lot, but we will walk you through every step. We are seasoned veterans in this field, and have vast experience to draw from, which makes us efficient and agile, and able to quickly adapt to new tech and changing industry needs.
The first step is to get in touch. We're excited to hear more about your goals and ready to help you get there.