Interactive map for property search.
CapCenter traditionally provided home mortgages and recently expanded its services into real estate. Fuel Digital fulfilled the role of client owner, project manager, and application development to support this new line of business.
Initial efforts were focused on CapCenter's public site with a React front end supported by .NET services and business logic. Work included enhancements to the loan calculator tool, loan selectors, rate comparisons, and more.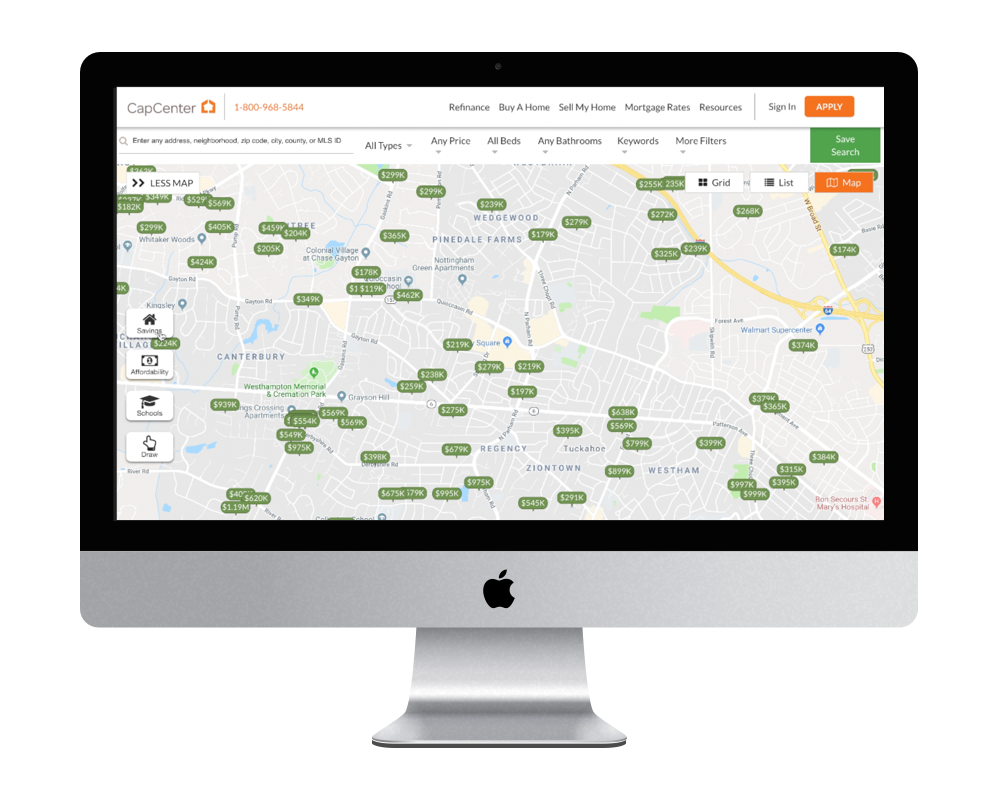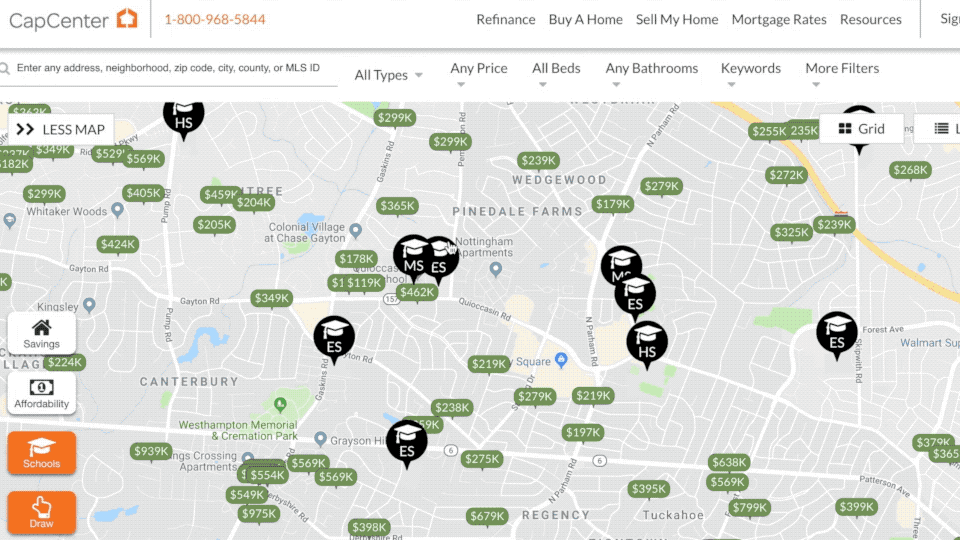 In parallel, Fuel Digital supported the new real estate line of business. The property search application enabled users to find a new home through various MLS sources using an interactive map to view home details and images, loan calculations, and request tours with CapCenter agents. These efforts were delivered using an agile approach with iterative development and frequent releases.