Mt. Washington Pediatric Hospital (MWPH) is a leader in pediatric care for the Baltimore, MD area and is proudly affiliated with the University of Maryland Medical System and Johns Hopkins Medicine. Their collective mission is to improve the health and well-being of all children who are ill, injured or in need of help.
With hundreds of staff members to keep informed, the hospital Marketing department uses a Company Intranet site to provide relevant hospital news, upcoming events, HR documents, and other information for their staff. However, their previous Intranet was outdated, difficult to use, and did not have the content management tools necessary for the Marketing team to be self-sufficient.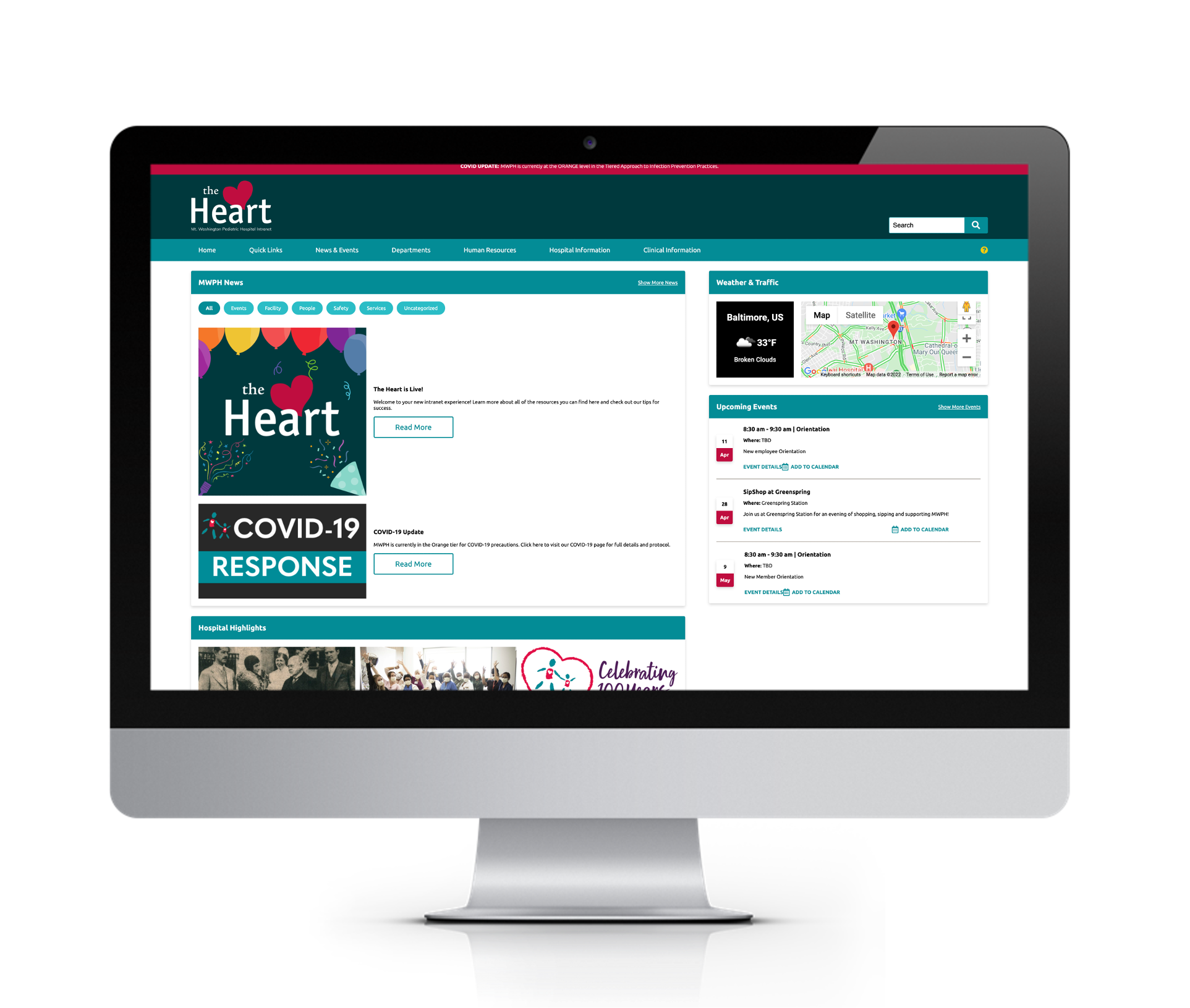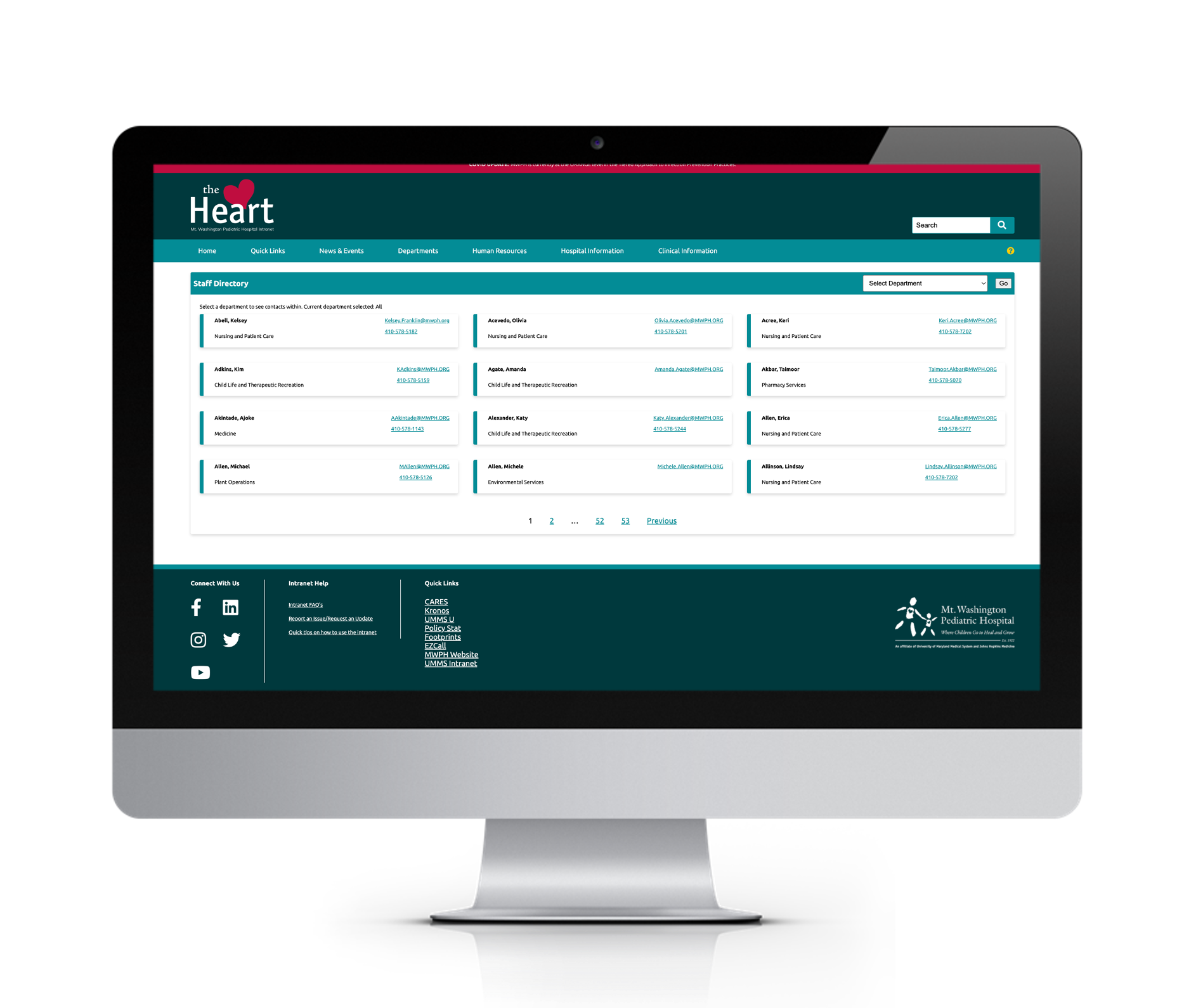 Fuel Digital partnered with MWPH and Pixelstrike Creative to implement a new Company Intranet for the hospital to facilitate better communication and collaboration across the Hospital.
Our team built a Home Page that features hospital-wide notifications, quicklinks, weather and traffic information, news and other highlights, upcoming organizational events, and content search capabilities.
Custom Department landing pages were developed for easy access to department-specific content, staff directory and key documents. We also built a robust Staff Directory that supports quick access to hospital staff location and contact information, as well as a staff Organizational Chart that is dynamically generated. Additional content may be found on secondary pages, such as HR Job Postings, Staff Schedules and Benefits forms, Staff Accolades, and more.
The new intranet site was built on the WordPress CMS platform, which is very user-friendly for the Marketing team. WordPress naturally supports news-type content with its blogging capabilities and comes with a robust community of plugins for extended functionality. This allows the hospital Marketing team to craft and publish fresh content and support themselves without any technical intervention.
The hospital staff was delighted with the new intranet site when it launched in March 2022, and the Marketing staff are just as happy to have a site they can manage for themselves